1 Overview of Class Outline and Syllabus
For each week, we would like each student to present he / her project from before using the projector.  Please bring PDF presentation.  A presentation should be about 7 minutes.
2 Website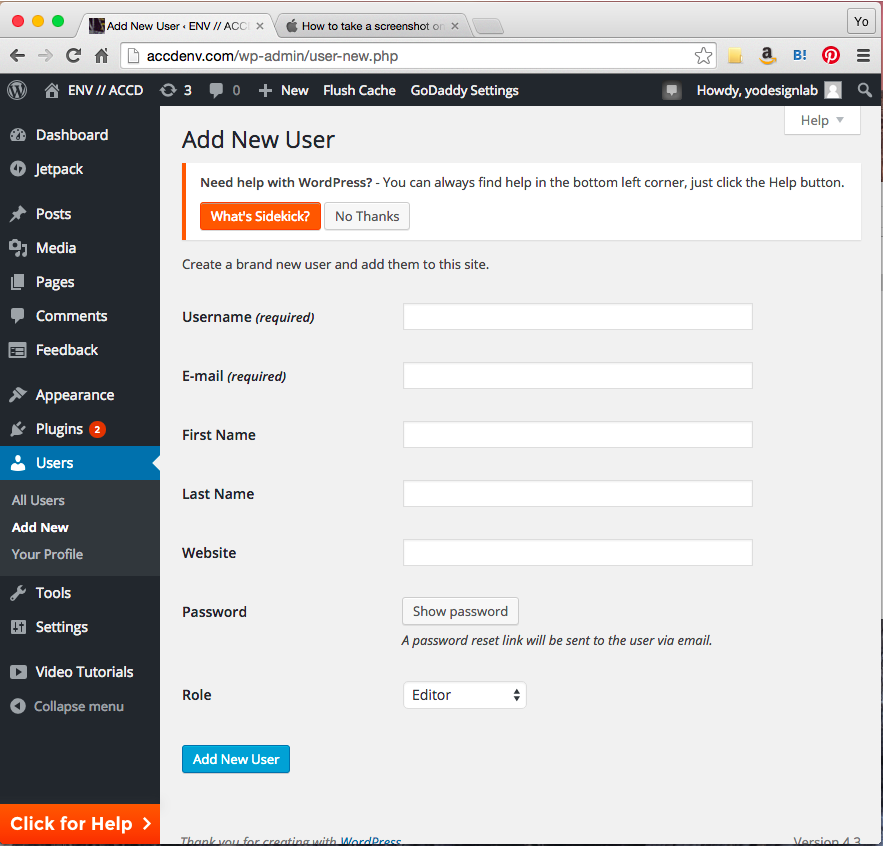 www.accdenv.com
Register for the website
Yo will change your status from subscriber to Editor
Log into the site
Create new "page", not "post"
Page title: Yo Oshima RI
Page parent: IR SM 2018 Student Works
Post a picture you like
4 Rhinoceros – Getting Started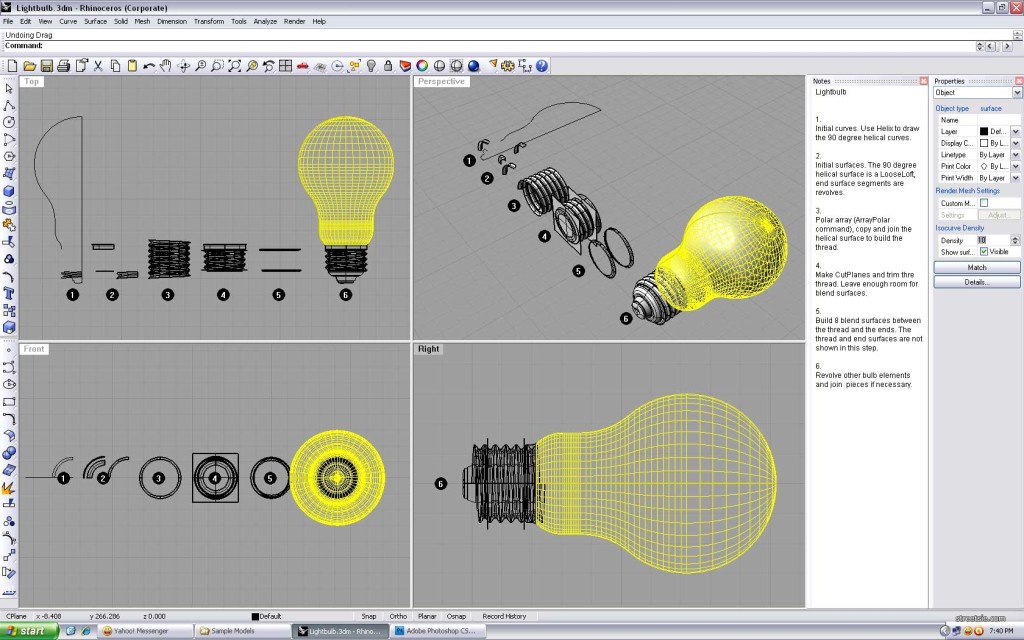 Viewport navigation
Shaded modes
Select objects
Move objects by dragging
Copy objects
Undo a mistake
Move Objects Vertically
Rotate objects
Scale Objects
Mirror
5 Rhinoceros – Start Modeling
Extrude a curve to make a surface
Revolve a curve around an axis
Loft a surface through curves
Sweep a curve along a single rail curve
6 Everyday Object Discussion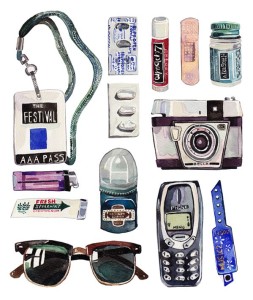 Assignment 1.0
Revisit in-class tutorial model, and try all the command.
Assignment 1.1
Create 5 objects around you.
Capture 5 views and upload them on your page on the website.
Week 01b No Class in observance of 4th of July.
Week 02
2 Self Introductions
3  Student Presentation assignments