Student Presentation
Simple Studio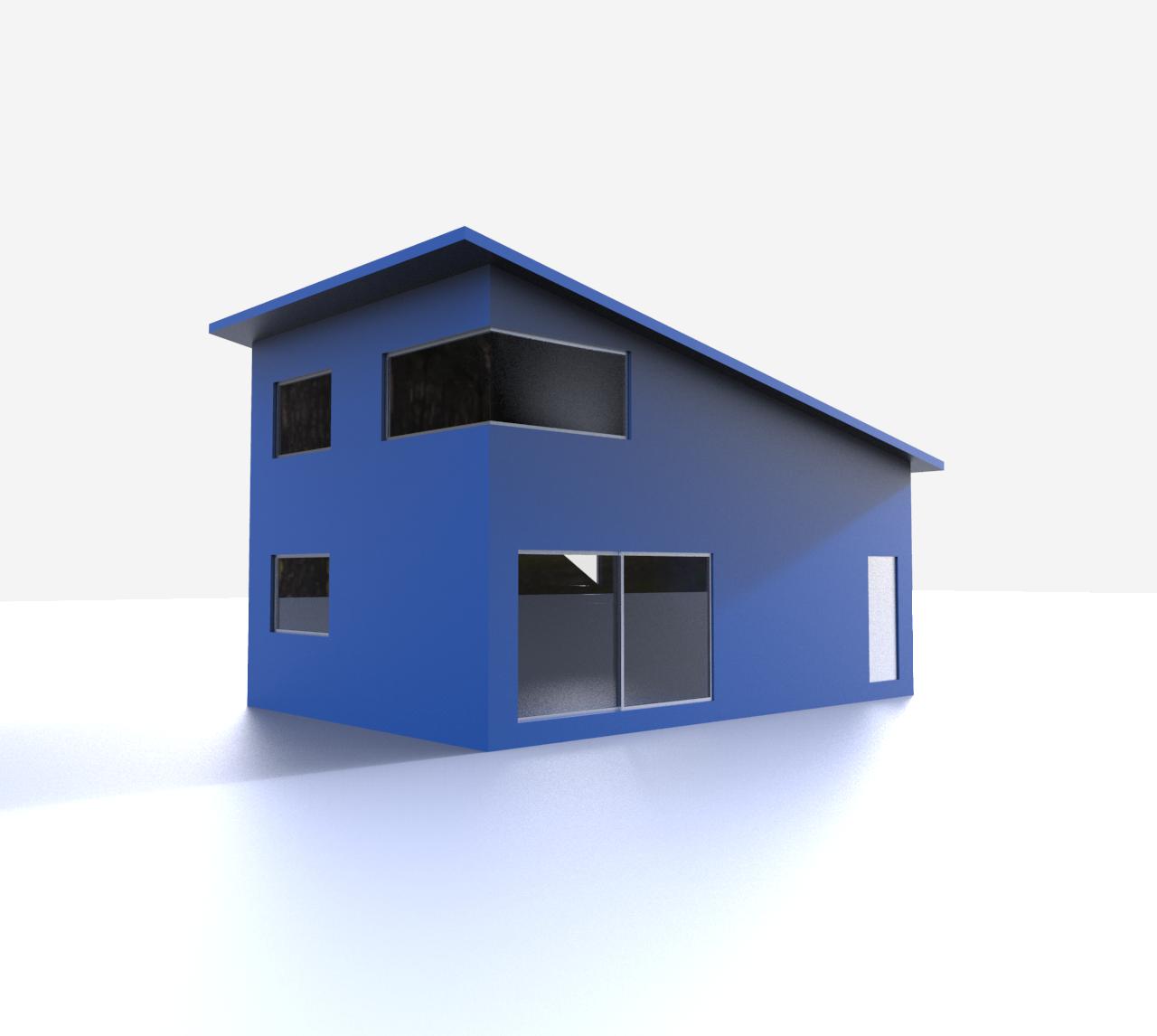 Open a new rhino file with "Inch as Unit" or "Options – Units – Inch"
Set Dimension to Foot-Inch Architectural (Options – Annotation – Dimensions)
Build 30'x20'x1′ floor plate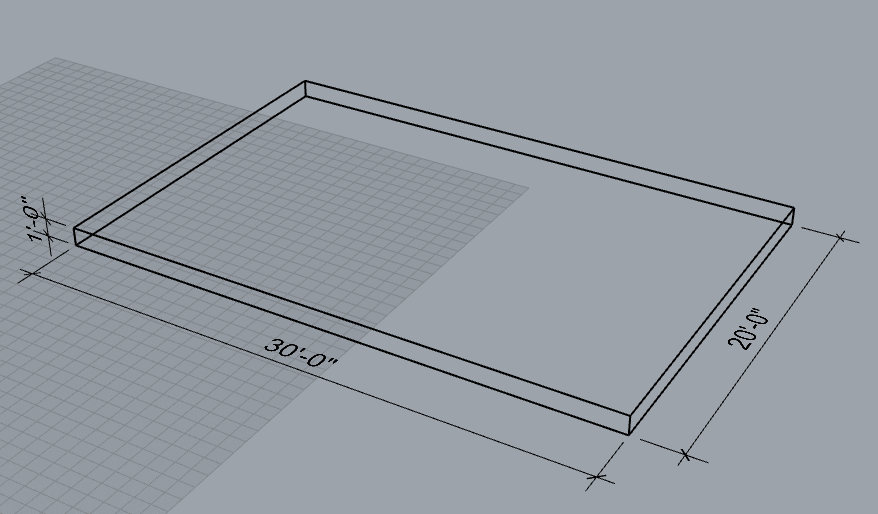 Build 15'x15'x1′ floor plate and move it up, 8′ apart from first floor plate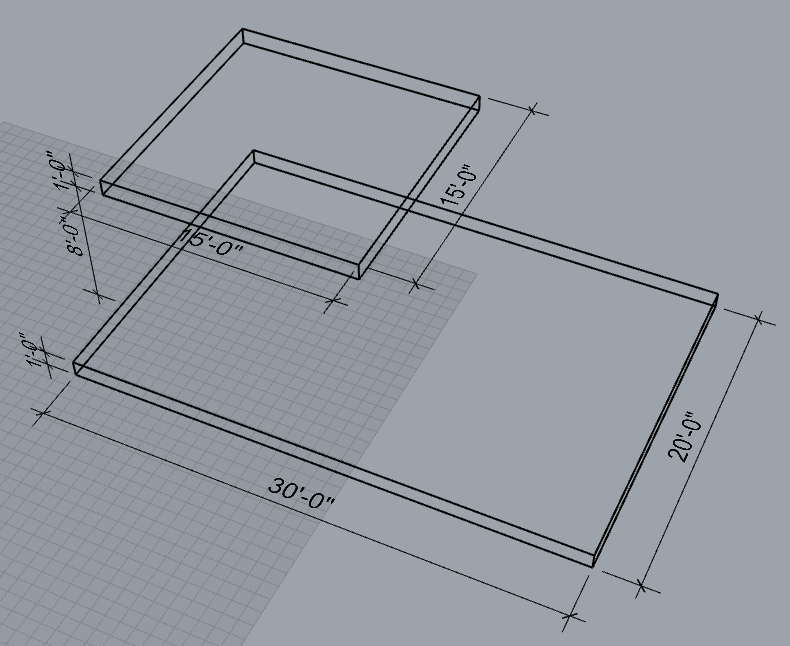 Build stairs.  Stair plates 11″x36″x2″
Copy stair plates with 7″ of riser height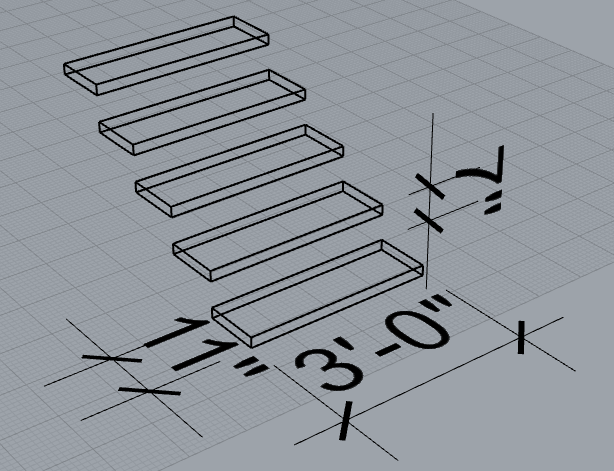 Turn the stairs to get 36″ landing clearance
Build exterior wall with 6″ of thickness with 20′ of height using Slab Tool
Cut the wall for pitched ceiling (lower side 6′ below)
Create Roof with 6″ of thickness, 24″ of overhang on short side 12″ on long side
Create bathroom walls with slab tool – 5'x8′
Doors opening with Boolean difference 3′ wide 7′ tall
Create door 3'x7'x2″
Create door for bathroom
Create a window opening @ 4'x3′
Create window frame using slab tool 2″x2″
Create glass window pane @ 1-/2″
Create Corner window
Create an window by the stairs
Create sliding door opening @ 12'x7′
Change lens length from 50mm to 25mm – right click "perspective tab" – viewport properties – lens length
Render interior views with materials
Twinmotion
Rhino – File Prep
Assign materials to layer
Use UV Editor to adjust direction of the material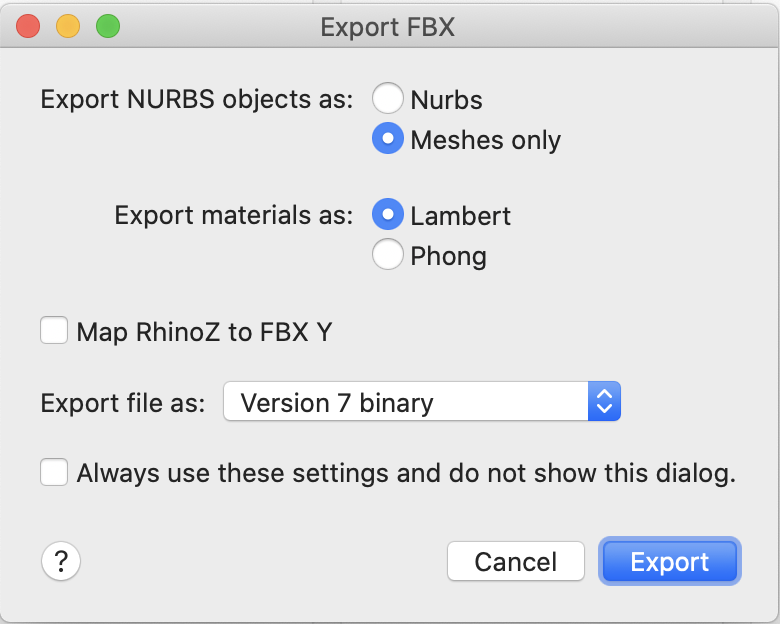 Export Rhino file as FBX (Motion Builder)

Open Twinmotion and import FBX
WASD Navigation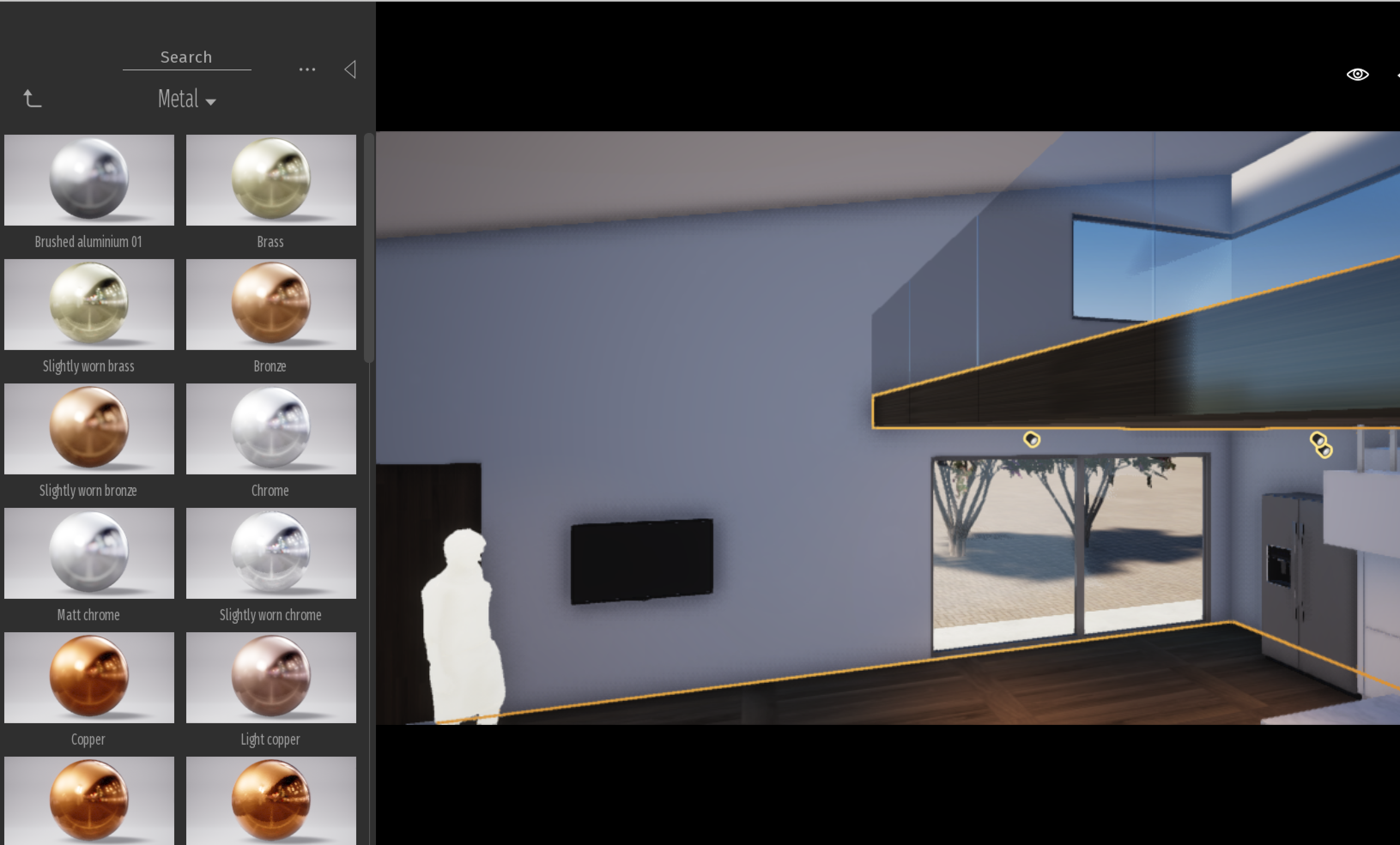 Assign Materials
Insert Furniture / humans / appliances / trees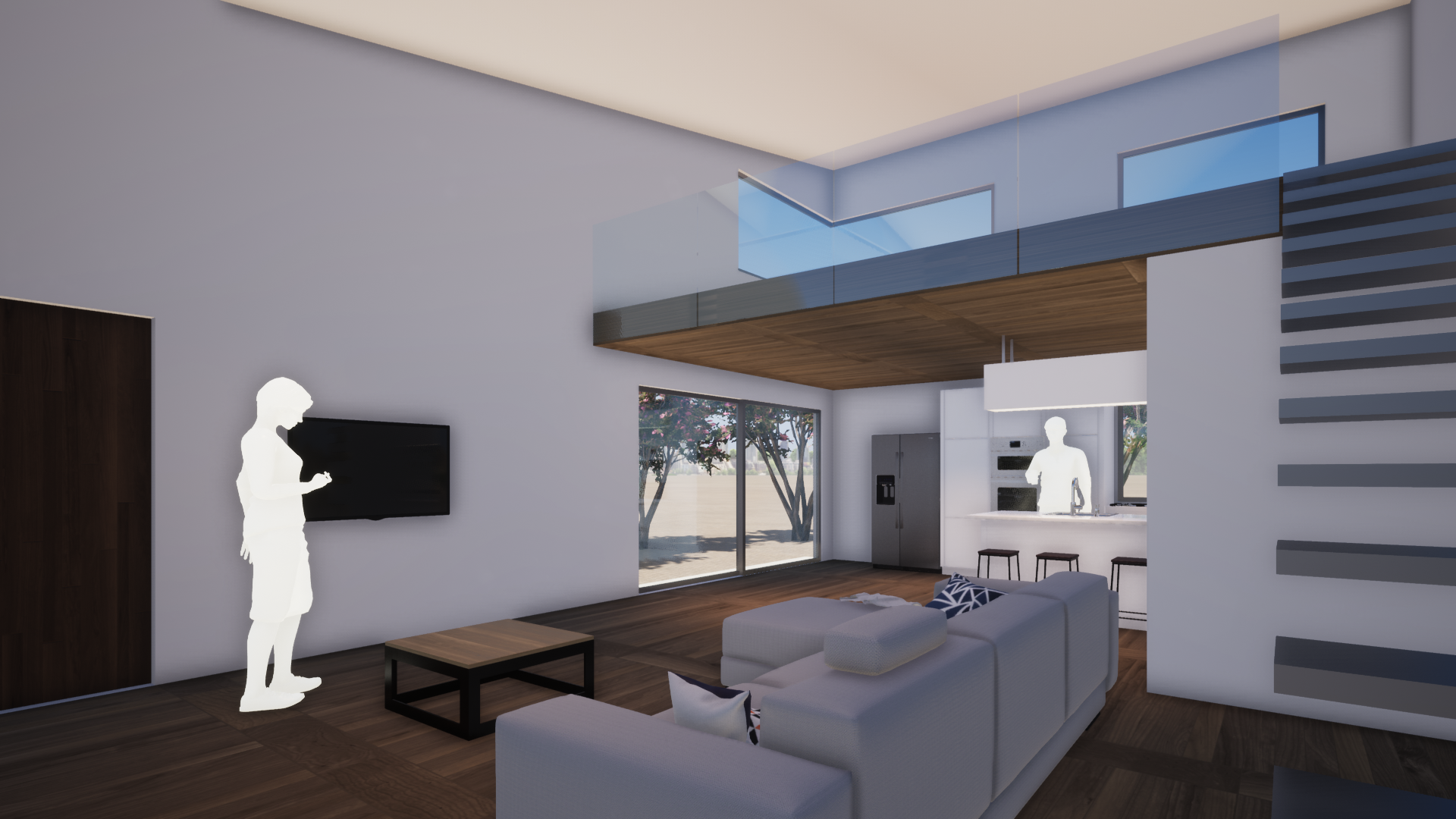 Final Direction for DP Tama and Pacific Rim
The DP Tama class will shift gears into achieving your design for Pacific Rim Project.  Think about your final output and come up with a plan with the following categories.
A. 3D Printing
B. CNC / Vacuum forming
C. VR
D Animated Rendering / Flythuru
E. Grasshopper / Parametrics
Assignment 8.0 Tiny House Remix
Remix the tiny house and create your own dream house
User Twinmotion to render scenes
Upload 4+ views to the website
Assignment 8.1 Direction Pitch
For each Pacific Rim Team, put together 5-page PDF presentation of what do you want to produce for the final for Pacific Rim Project.  Pick a category from above and come up with a plan.  Use sketches, photos, concept text, and etc to communicate your idea.