Student Presentations
Assignment 9.1:
Interior Dioramas
Create three interior axonometric dioramas.
 Guest Room portion
 A small part of your public space such as the reception, bar, pool cabana, etc.
 A location of your choice.
These should all investigate the opportunities that occur at a corner condition.  Try to keep them all with the same vertical viewing angle and same scale.
Make enough progress to be able to share and discuss with Stella Week 10
Pinup a single 1920×1080 PNG or JPG on Bluescape Week 10.
---
01 Animated Diagrams
Exploded Axonometric
Rhino:
Model hypothetical guest room layout
Set view (NamedView)
Model fixtures, furnishings in public areas
Add people
Identify and separate the exploded pieces and organize and Snapshot
A) Export single Make2D to Illustrator, or B) series of renders
Illustrator:
Organize layers
Color the Make2D

YouTube tutorial part 1

Add text and labels for After Effects YouTube tutorial part 4
Draw circulation paths for After Effects

YouTube tutorial part 3
After Effects:
Import from A) Illustrator, or B) renderings

YouTube tutorial part 2

Arrange exploded pieces on screen
Keyframe animations
Import text, labels, and circulation paths from Illustrator; animate


YouTube tutorial part 3

 

  YouTube tutorial part 4
Export movie YouTube tutorial part 5
Animated Concept Diagrams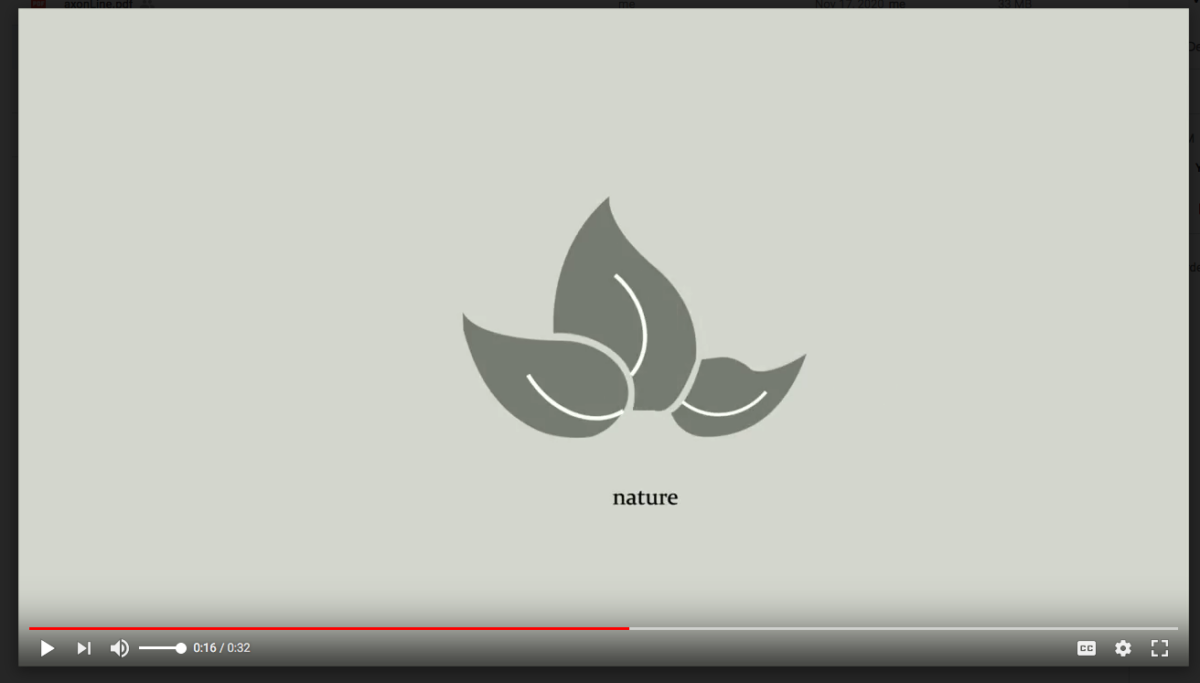 After Effects Essential Training
From LinkedIn Learning
*Only introduction and Chapter 1 – Foundation (about 1 hour)
After Effects Concept Animation
Exploded Axonometric Motion Graphics
---
02 Lab Time/Desk Crits
Use the first 30 minutes of this time to sketch out storyboards of the two video assignments.
---
Assignment 10.1:
Exploded Axonometric
Create a short (around 30 seconds) exploded axonometric video of your ENV3 project.  Use simple fade-ins (keyframe transparency/opacity) to introduce each element that has been exploded.  For example, fade-in the 2nd floor after the 1st, then fade-in the 3rd, then the roof.
This is a very useful technique for showing complex spatial relationships in your project.  Good subjects to focus on and isolate in the exploded form:
Double height spaces
Interlocking volumes/masses
Areas obscured in an unexploded axon by floors above and spaces in front.
Add detail to the public areas.  Show furniture, light fixtures, casework — but avoid having textures and imagemaps.  Include people.
Create a hypothetical layout of the guest rooms on each floor.  The guest rooms do not need detail.  We will use the 9.1 Dioramas for that.
Identify and expose significant parts of the project that benefit from the exploded view.  This will help you plan how to organize your Rhino model to export each exploded piece.  Useful techniques in Rhino:  NamedView, clipping planes, Hide/Show, Snapshots (save the view, layer state, hidden items).
Begin by quickly sketching out a storyboard of the animation.  What does the final image look like?  What are the exploded pieces?  In what sequence do you reveal those pieces?
Assignment 10.2:
Animated Concept Diagram
Create a short motion-graphics animation for your two concept diagrams – 3.1 and 3.2.
If you don't have the Mt. Mograph Motion plug-in, use Easy Ease.  Right-click on a keyframe, select Keyframe Assistant, then Easy Ease.
Week 11 – HAPPY THANKSGIVING!
No class, but … Progress Pinup for Assignments 10.1 and 10.2
Post drafts of your animations by Wednesday evening, 11.25, to Bluescape.  If the files are larger than 150MB (the Bluescape limit), post to our Google Drive and create links in Bluescape to the files.