General Schedule
W08 Post-Midterm discussion / career talk
W09 Procrastination discussion / Group Crit
W10 Individual Crit
W11a Individual Crit
W11b Scheduled Individual Crit
W12a Design Final
W12b Scheduled Individual Crit
W13a Design Story Final
W13b Individual Crit
W14a Group Presentation Rehearsal
W14b Final Presentation
Week 13a Deck Final
Finalized Presentation Deck for Week 13a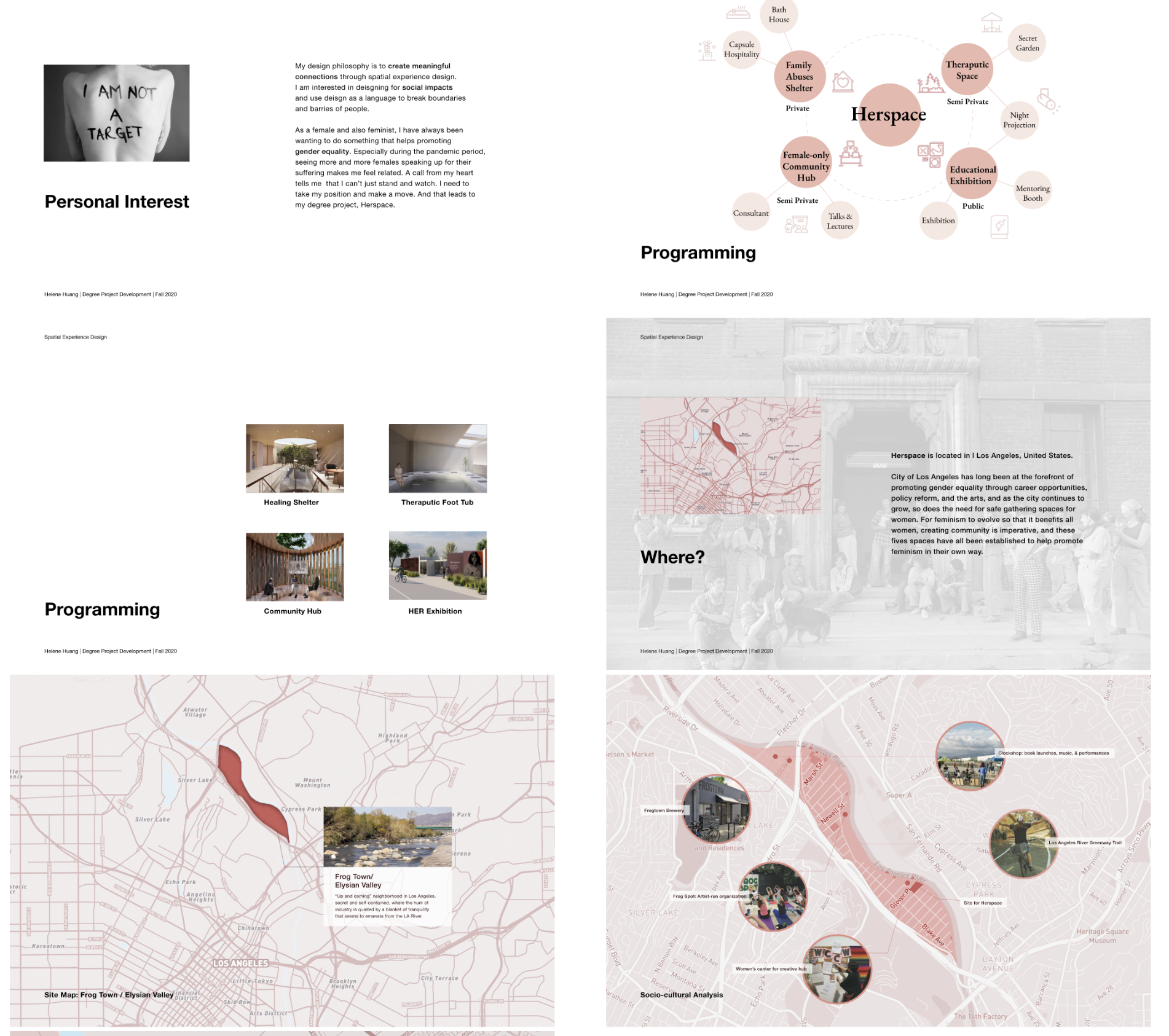 A-1. Concept
This part should be edited from the midterm.  Your project has evolved in a different direction.  Also, you have a lot more design contents.  A ratio of concept to design is about 30/70%.
Theme research
Precedents
Target user / Brand / Existing condition analysis
Site research
Concept

Think really deep about what is different about your project from existing projects.

Diagrams
A-2. Design
The rule for design presentation is about going from general to specific  / outside to inside.  Also, it is extremely important to have a link between your concept and how your design is solving the issues.
Programmatic and circulation diagram
Plan and Section (perspective)
Exterior view
Form concept diagram
Interior views (design story / hero's journey)
Materials
Furniture and fixtures
Presentation Strategies
For the audience on Zoom
How to use multimedia contents
Live vs Pre-Recorded
How long?