Group Discussion Working from Home:
Group Crit: Floorplan for Midterm Pavilion
Lecture: Feet and Inches
Simple Studio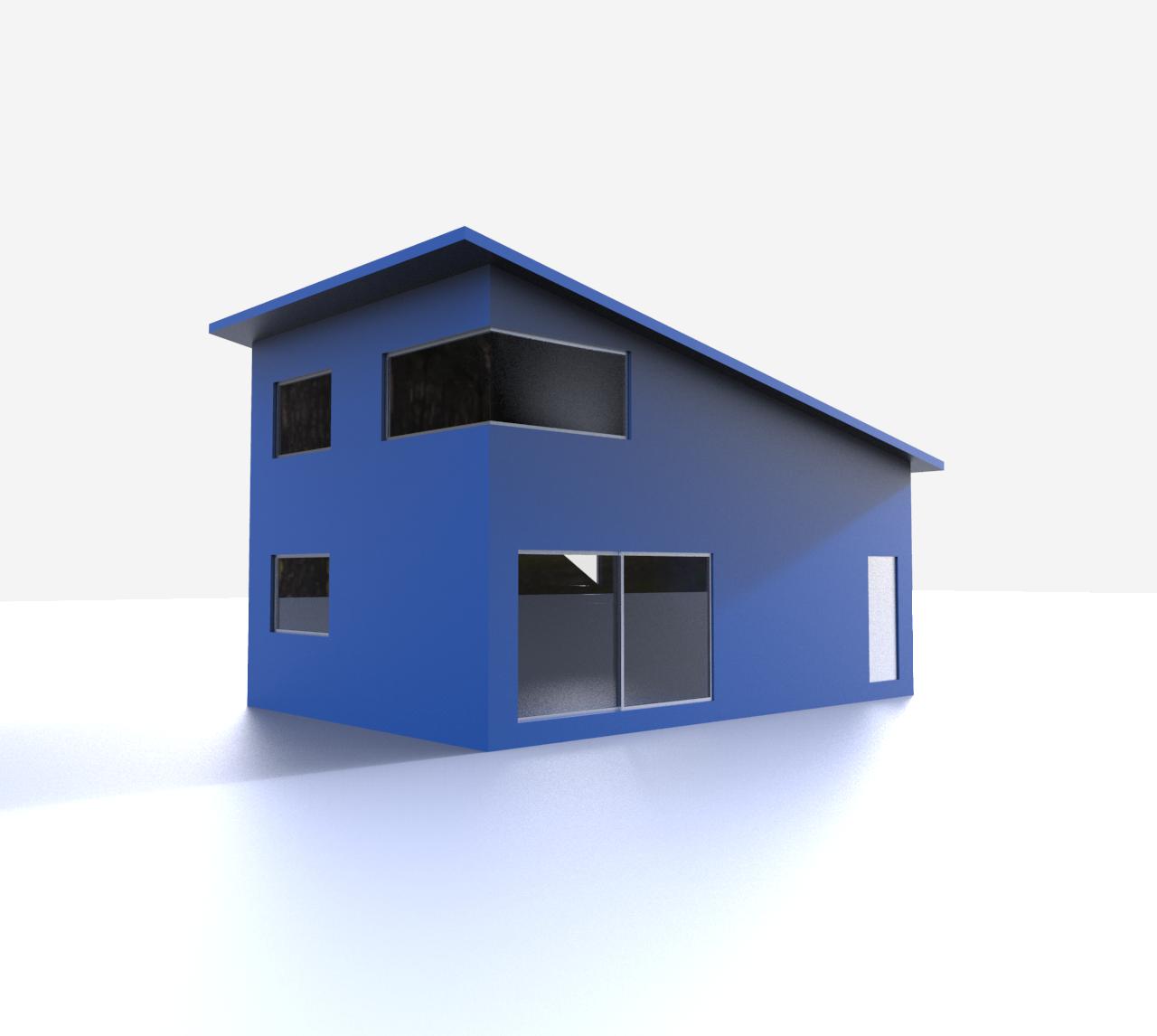 Open a new rhino file with "Inch as Unit" or "Options – Units – Inch"
Set Dimension to Foot-Inch Architectural (Options – Annotation – Dimensions)
Build 30'x20'x1′ floor plate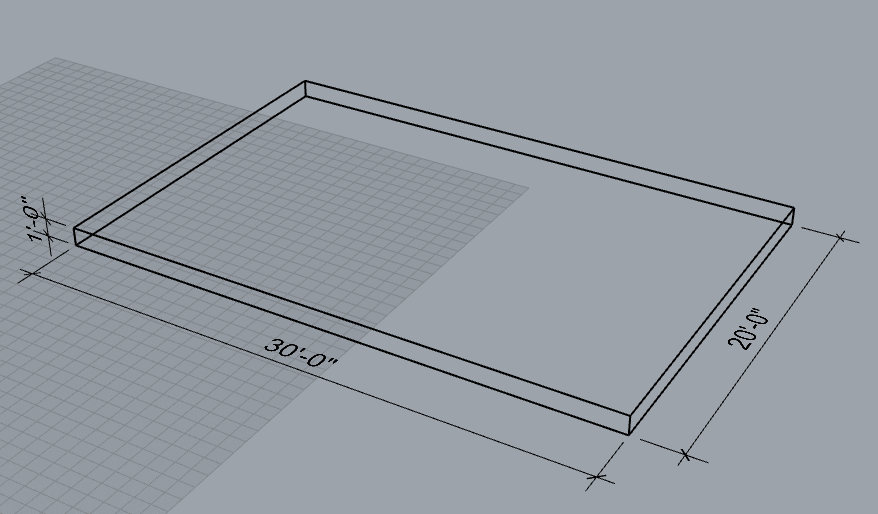 Build 15'x15'x1′ floor plate and move it up, 8′ apart from first floor plate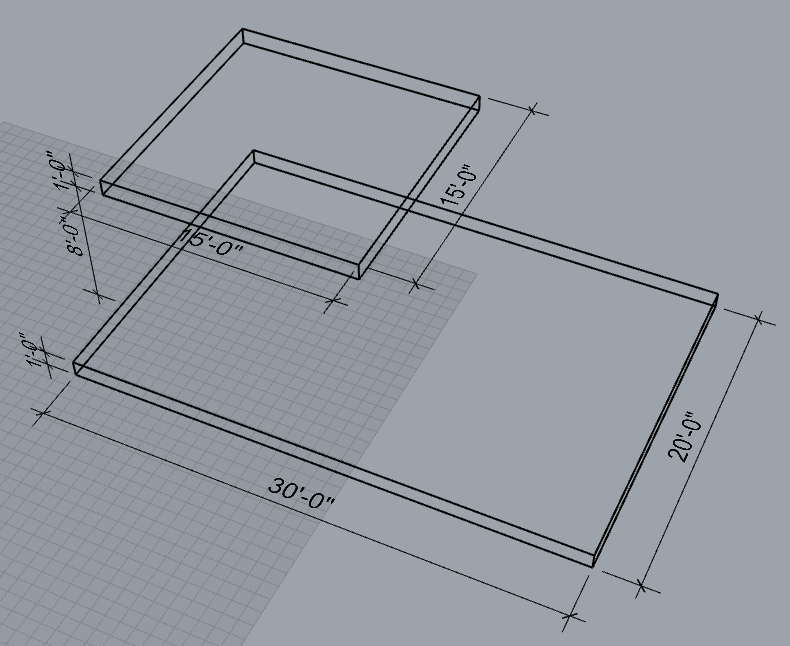 Build stairs.  Stair plates 11″x36″x2″
Copy stair plates with 7″ of riser height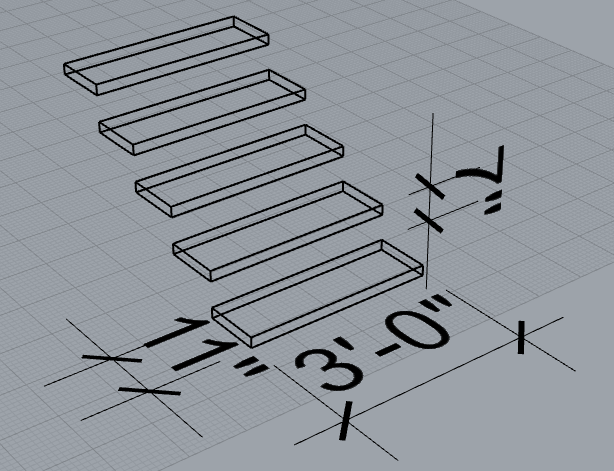 Turn the stairs to get 36″ landing clearance
Build exterior wall with 6″ of thickness with 20′ of height using Slab Tool
Cut the wall for pitched ceiling (lower side 6′ below)
Create Roof with 6″ of thickness, 24″ of overhang on short side 12″ on long side
Create bathroom walls with slab tool – 5'x8′
Doors opening with Boolean difference 3′ wide 7′ tall
Create door 3'x7'x2″
Create door for bathroom
Create a window opening @ 4'x3′
Create window frame using slab tool 2″x2″
Create glass window pane @ 1-/2″
Create Corner window
Create an window by the stairs
Create sliding door opening @ 12'x7′
Change lens length from 50mm to 25mm – right click "perspective tab" – viewport properties – lens length
Render interior views with materials
Lecture Conceptual Japanese Houses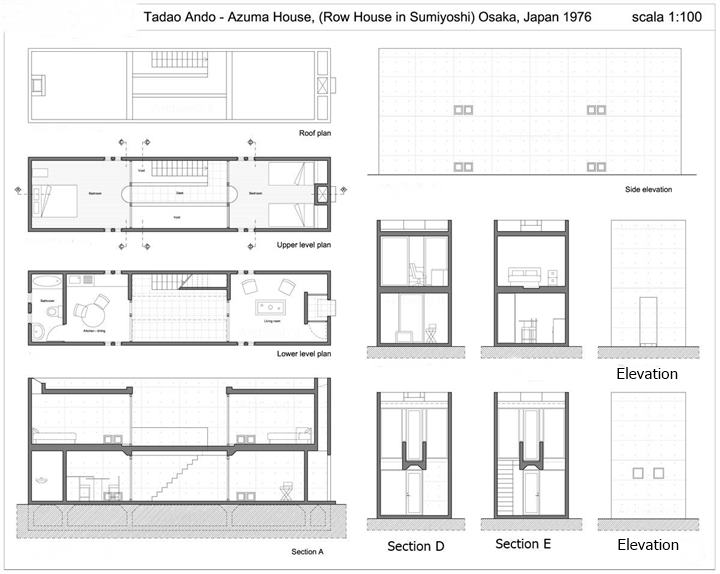 50 objects – White Board Session
50 objects – go measure in 20 minutes
Each of you should have a measuring Tape, create sketches of objects around you, and add dimensions to the sketch.
Upload the image on this Miro
Assignment 10.0
Build 50 objects
Scale needs to be right
Assignment 11.0
Tiny House Remix
Design a house based on a concept word from

https://www.textfixer.com/tools/random-words.php

Sketch your concepts
Design the house around a single concept and omit some functionality.
Put all of your 50 objects in the house
Show your sketches (Miro) and Rhino Model during the class next week.