Kick off

In-Class (Group)
Slack
https://join.slack.com/t/artcenterenv/shared_invite/zt-h66wd41j-_2_o8pnaxlOnt1TctLB7mA
Google Drive
Please upload all of your weekly assignments on Google Drive.  Please create your own folder with your name.  The naming convention needs to be consistent.
File name example
DP03_2020SM_1_0_YourName.pdf
Previous Student Works
3 Design Directions Presentation
In-Class
Slack Setup
Portfolio talk
Research topics
Assignments
CONVERSATION NOTES / WORK LIST
On Slack by Wednesday
Write a summary of the conversation we had in class.
Make an extremely detailed list for this week
PROJECT DEFINITION
On Slack by Friday
Write a short description of your project by answering the questions below. We will keep working on this until we get it done.
-Why is it relevant in contemporary society?
-What is this project is about?
-Who is it for?
-Where is it? (Site)
10-Page Sketches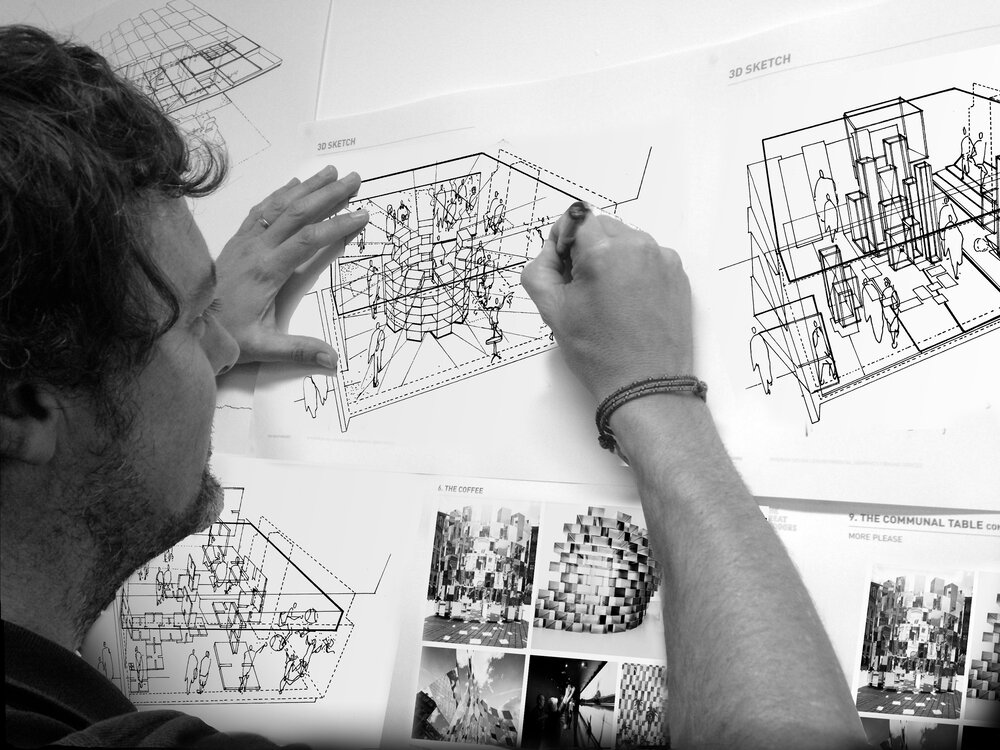 Keep your ideas loose. Sketch out whatever comes into your mind based on the general directionality of the project. Move your hands, get inspired, throw ideas on your sketch pad.
VISUAL PROJECT DEFINITION
Four 11×17 prints
Create visual project definition using photos, diagrams, sketches, and other things.
What is your project?
What kind of program?
How big?
Where is it located?
Who is it for?
INSPIRATION Wall – Pinterest
Create a physical inspiration board on your wall for different categories and start pasting items.
RESEARCH IDEAS
On Slack
Put together a list for research. Read a lot of books and articles for this week. Also, start planning interviews and field research