Assignment 8.0
Make the orb model and bring it to class
Photograph images of the orb model and upload them to the site.
Simple Studio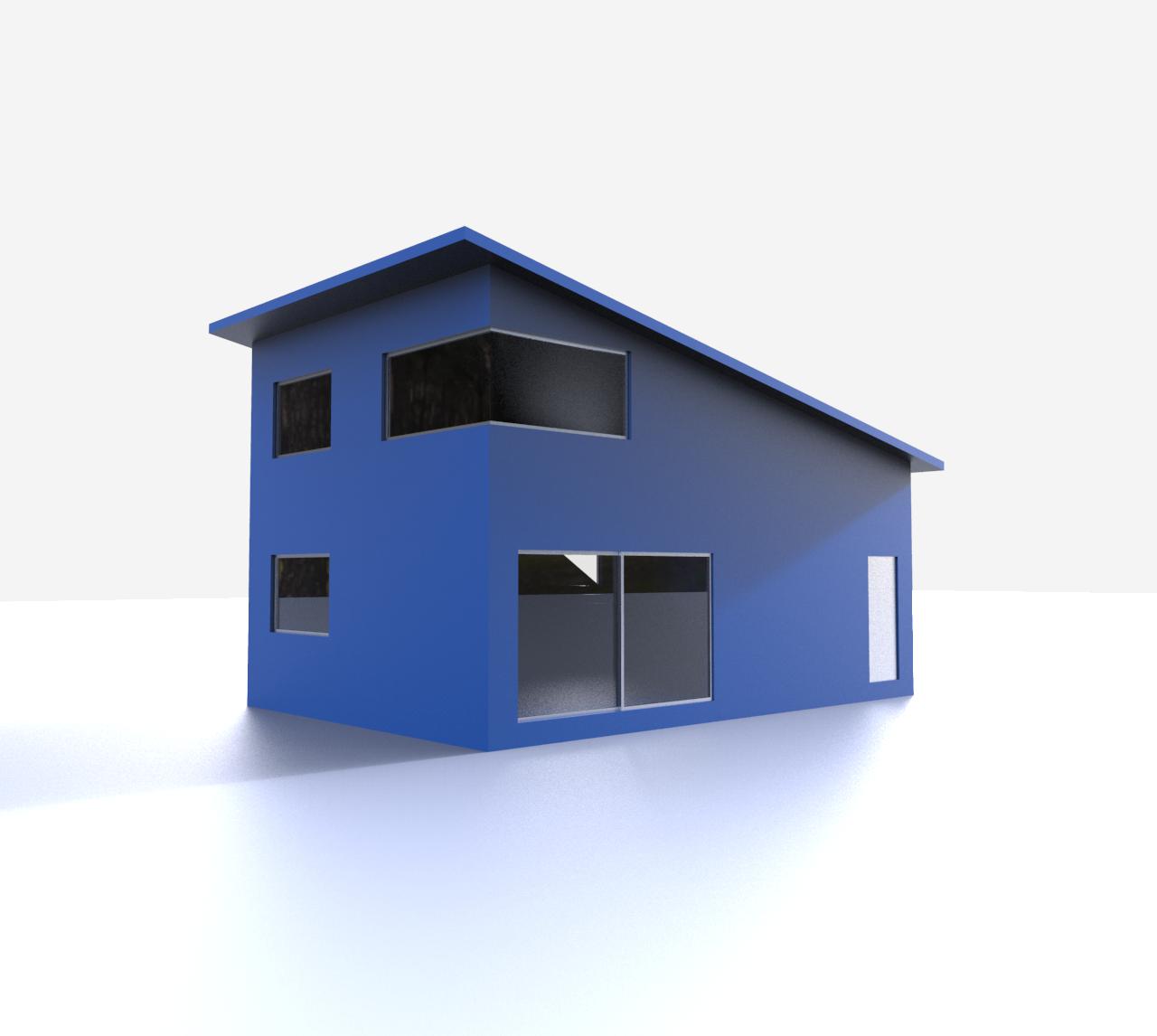 Open a new rhino file with "Inch as Unit" or "Options – Units – Inch"
Set Dimension to Foot-Inch Architectural (Options – Annotation – Dimensions)
Build 30'x20'x1′ floor plate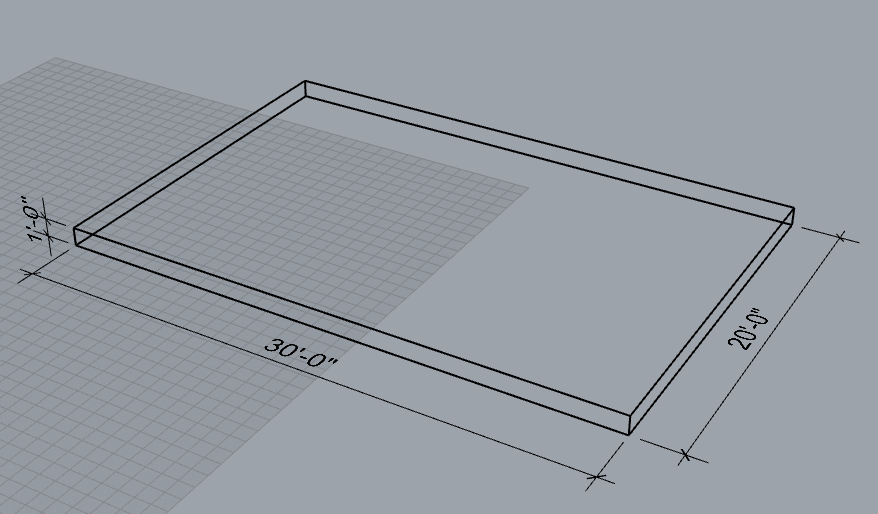 Build 15'x15'x1′ floor plate and move it up, 8′ apart from first floor plate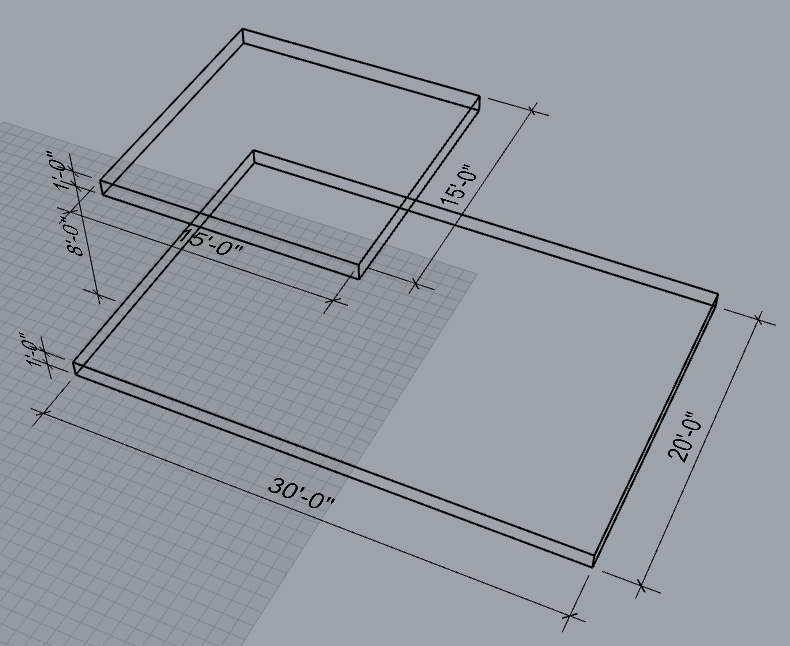 Build stairs.  Stair plates 11″x36″x2″
Copy stair plates with 7″ of riser height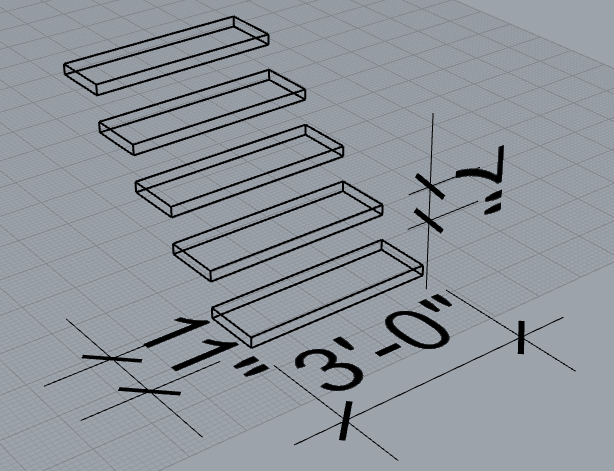 Turn the stairs to get 36″ landing clearance
Build exterior wall with 6″ of thickness with 20′ of height using Slab Tool
Cut the wall for pitched ceiling (lower side 6′ below)
Create Roof with 6″ of thickness, 24″ of overhang on short side 12″ on long side
Create bathroom walls with slab tool – 5'x8′
Doors opening with Boolean difference 3′ wide 7′ tall
Create door 3'x7'x2″
Create door for bathroom
Create a window opening @ 4'x3′
Create window frame using slab tool 2″x2″
Create glass window pane @ 1-/2″
Create Corner window
Create an window by the stairs
Create sliding door opening @ 12'x7′
Change lens length from 50mm to 25mm – right click "perspective tab" – viewport properties – lens length
Render interior views with materials
50 objects – White Board Session
50 objects – go measure in 60 minutes
Make a team of 3s, grab tape measures from model shop.  Go around the campus to measure size of things for 50 objects.  Sketch basic form and document measurements.
Assignment 10.0
Build 50 objects render in groups of 10
Keep it simple.  Massing is just fine
For Week 11
Please buy a Google Cardboard, and bring it to the class.

Where to buy?